Banish meandering meetings! MinuteBase saves you time and ensures everyone is prepared. It's fast and easy to set meeting agendas and put all the materials needed in one place.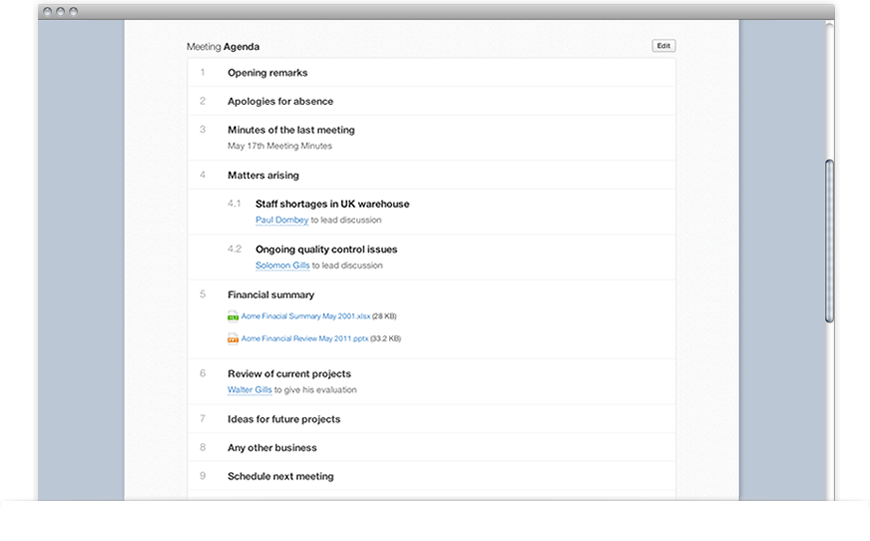 Agenda Outliner
MinuteBase's nifty outliner takes the hassle out of writing clean, readable meeting agendas. It's quick, easy and keyboard friendly. Add your meeting's agenda, include notes and drag-drop to re-arrange the running order. Then share with meeting attendees with two clicks.
Include Documents
Preparing attendees for a meeting by supplying all the materials they need is a great way of keeping your meetings on track.
MinuteBase lets you put your information in context. Documents which need to be shared and read can be easily attached to the relevant agenda heading.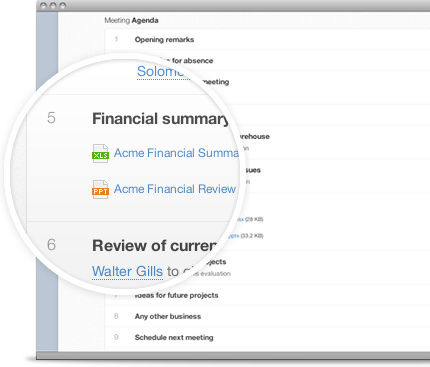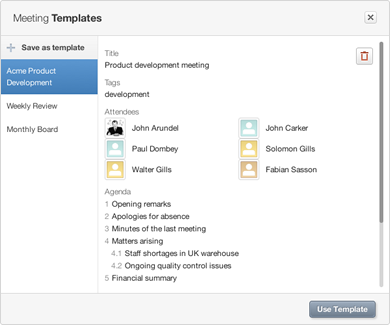 Meeting Templates
Scheduling and preparing regular meetings has never been easier with MinuteBase's meeting templates.
MinuteBase stores all the meeting information from attendees to agendas.
Just add a new meeting, select a meeting template and you're good to go!